Lucas Jubb
has dedicated his life long career to improving business practices and strategies through business management, consulting and coaching while maintaining an active and healthy lifestyle through sports, travel, and Club Med.
Lucas Jubb was Born in Oakland and soon moved to Havana, Cuba with his mother, father, and sister when he was just four years old. He lived in Havana for another four years before moving back to Oakland around age eight. Before he was ten years old, he was already gaining great insights on life, travel, and culture as he moved from place to place. As a kid, Lucas enjoyed running around, being outdoors, and playing sports. As he grew, he was an active participant in many sports including water polo, basketball, and baseball. Baseball was always his all-time favorite. He would continue playing baseball throughout college until he was forced to stop due to injury. Lucas Jubb put in a lot of time and focus with baseball, earning him a scholarship to play in college. Baseball not only taught him important athletic and training skills, it also taught him valuable life skills and team dynamics he would go on to use in his professional career.
From 1996 to 2000, Lucas Jubb attended St. Mary's College, earning his Bachelor's degree in Psychology. Five years later in 2005, he completed his Master's degree in Psychology. While completing his degrees, Lucas also studied language, becoming fluent in English, Spanish, and French. He picked up a love for languages throughout his childhood while embarking on various travel excursions. Developing language skills is a beneficial tool in any professional setting, especially those dealing with diverse groups of individuals.
After earning his Bachelor's degree, Lucas Jubb spent two years working as an Activities Director for Club Med. Under this role he spent time traveling to different parts of the world including Florida, Colorado, and the Dominican Republic. At each resort, he was in charge of managing and directing shows and events and even performing as an actor and dancer on occasion. After Club Med, Lucas Jubb spent some time traveling through Europe and then returned home to pursue his Master's degree.
Currently, Lucas Jubb holds a professional role in business management consulting. In this role, he has helped many entrepreneurs, CEOs, and business leaders obtain easier access to the tools they need to succeed while building strong relationships with his clients to implement unique and customized business strategies. Working in business management has been a very rewarding experience for Lucas making a difference in the lives of others through business growth and personal success.
Along with his work in business management, Lucas also stands as a Project Manager for United Way in Chattanooga, Tennessee. United Way is a group working to develop innovative solutions for communities to gain better access to health, financial stability, and other essential resources. Through these efforts, the goal is to create a world where every individual has an opportunity to succeed, allowing entire communities to thrive and grow as a result.
Currently, there are over 2.8 million volunteers working with United Way across the globe along with over 9.8 million donors and supports. One of the most popular and well known programs with United Way is Play 60, a partnership with the NFL encouraging kids to get outside and play for at least 60 minutes a day. Other programs deal with anything from teaching a child to read, donating to support community causes, and speaking out to spread the word about important policies and events.
With United Way, Lucas is largely involved in mentoring. He helps match local organization mentors to young people in the community and is also responsible for mentor training, mentor screenings, and follow ups.
Additionally, Lucas works with various universities in Texas and Maryland, implementing coaching programs designed to help keep undergraduates from dropping out. His main mission is to inspire and motivate kids to get excited about their lives, futures, and professional careers.
Personal Hobbies and Interests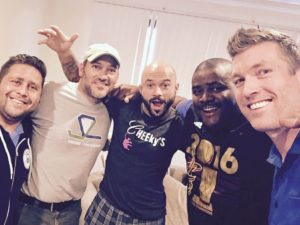 Outside of his professional life, Lucas Jubb still enjoys playing sports and staying active. He enjoys playing competitive slow pitch softball, attending tournaments and weekly games throughout the year. Playing softball allows Lucas to keep healthy and active while traveling and meeting new people. Softball is such a great sport, because it involves such a wide variety of skill sets from hitting, pitching, throwing catching, sprinting, diving, and more. It also involves a great deal of intense focus and hand-eye coordination, preparing for each pitch and understanding the best movements and plays once the ball is hit. Lucas has found great happiness and passion within sports. He often uses metaphors from sports in his professional work, teaching about teamwork, leadership, dedication, failure, success, and other valuable life lessons.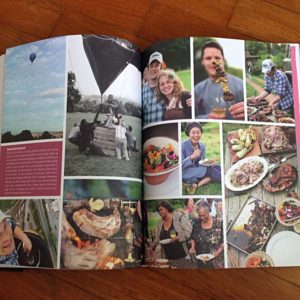 Food Tourism
Continuing with his passion for travel, Lucas Jubb enjoys dabbling in food tourism.  According to his taste buds, there's no better way to experience an area than to dive into its flavors!  While some tourists bring home trinkets as souvenirs, he prefers to bring home recipes.  During his travels, he'll often pick up recipe books to bring back home.  This tradition began when he visited the United Kingdom and found himself fascinated by the flavors of British cuisine.  Longing to savor the flavors, he purchased Jamie's Great Britain, a colorful capture of cuisine by world famous British chef, Jamie Oliver.  Filled with recipes and photos that'll make your mouth water, this book is a fantastic introduction to British cuisine and cooking techniques!