Upon graduating college and earning his degree, Lucas Jubb spent two years traveling the world and working as an Activities Director for Club Med in Florida, Colorado, and the Dominican Republic. Under this role, he was responsible for choreographing and directing a variety of different shows and events. He also stood as an actor and dancer in many of the shows.
Working in the travel industry, Lucas Jubb has gained extensive knowledge and experience in travel, language, and culture. He is fluent in English, Spanish, and French and loves meeting and interacting with new people.
Club Med specializes in family friendly all-inclusive vacation packages. With over 65 award-winning resorts and locations worldwide, Club Med provides travelers with everything they need for the perfect getaway. Whether you are looking for a tropical island paradise, an exotic adventure, mountain getaway, or a luxurious cruise, Club Med has got you covered with the best vacation deals and packages.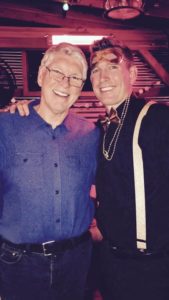 During his time working with Club Med Lucas Jubb was stationed at the following destinations:
Just two hours north of Miami, the Club Med Sandpiper Bay resort provides a perfect representation of sunny Florida with breathtaking scenery and tons of leisure and recreational activities.
This destination is perfect for families, couples, or individuals who enjoy being active. With premium sports facilities, a wide variety of bars and restaurants, kids clubs, and more, there is something for everyone to see and enjoy.
Dominican Republic – Punta Cana
Find your tropical paradise at Club Med Punta Cana, perfect for couples, families, and people of all ages. Enjoy the beach and beautiful scenery as well as many fun activities including beach volleyball, yoga, golf, tennis, windsurfing, and beyond.
Learn about other all-inclusive vacations and different activities and events from Club Med by following Lucas Jubb on Quora and other social media sites.