For Lucas Jubb sports have always been a major part of his life both in his personal life as well as his professional career.
As a kid, Lucas Jubb was very active, participating in a variety of sports including basketball, baseball, and water polo. He found that he had a naturally ability for baseball and earned a baseball scholarship to play in college. He played for two years at St. Mary's College until an unfortunate injury took him out of the game.
Lucas Jubb has always loved baseball for its unique dynamic and strategy. While some people find baseball to be a boring sport to watch, Lucas Jubb enjoys it for all its different components and strategies. If you know and understand the game well, there are plenty of different aspects to follow throughout the nine innings of play. For example, the different strategies and techniques for baserunning can almost be considered a sport all on their own. Pitchers and catchers are playing their own game to a certain extent as well as the infield and outfield players. Batters are also facing a completely different experience and one of the most challenging aspects of the game. Between the timing, accuracy, mental discipline and hand-eye coordination, it is extremely challenging to make contact with the ball in the right spot.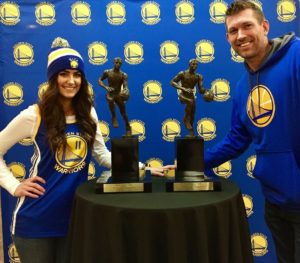 Going along with his love for baseball, Lucas Jubb has played competitive slow pitch softball for many years with a few different sponsored travel teams. He would travel with the team to weekend tournaments all around the state and the country. Lucas Jubb continues to play on recreational teams during the week and in occasional tournaments on the weekends.
Lucas Jubb also enjoyed participating in sports and other activities during his time working with Club Med as an Activities Director. Many of the resorts at Club Med host a variety of activities including tennis, soccer, basketball, water polo, water skiing, and beyond.